You only need one pizza recipe for a great crust, and you can create a million different pizzas!  We love this Rainbow pepper pizza because the colors are so fabulous!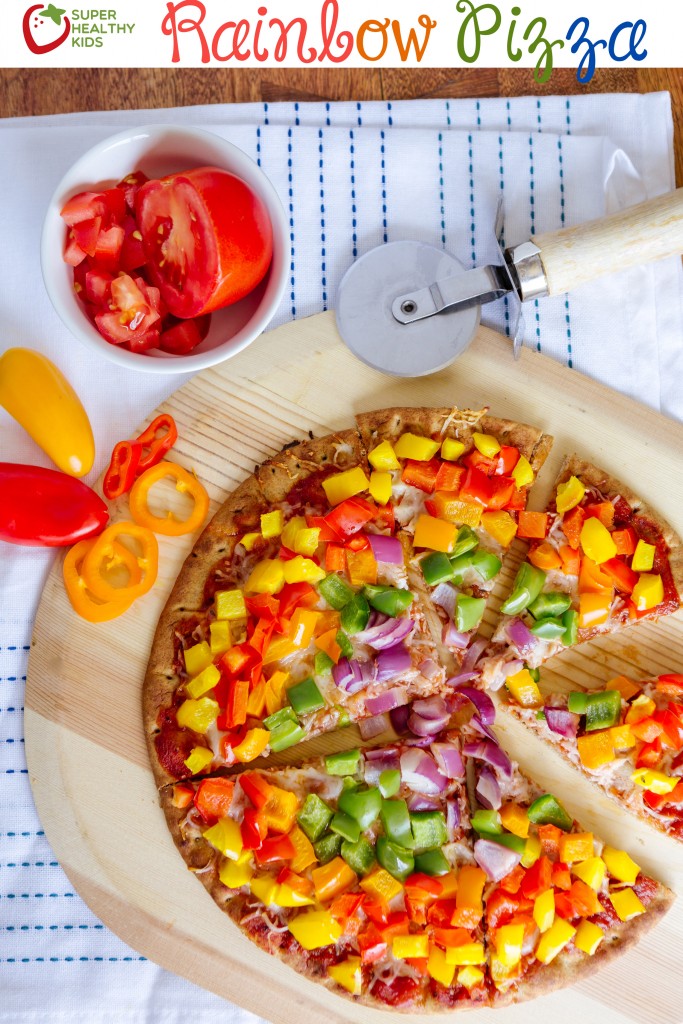 Peppers are super healthy to include in your life!
1 cup of bell peppers have 300% of the RDA for vitamin C
1 cup of bell peppers have 100% of the RDA for Vitamin A
They are high in fiber, and kids today need more fiber.
To use bell peppers for our pizza topping, we sauteed them in a skillet to soften them up and to bring out the flavor a bit.
First, we sliced and chopped!
Then, drizzled about 1 tablespoon of olive oil into the skillet.  We cooked the peppers one color at a time, just because we wanted to arrange them separately on our pizza.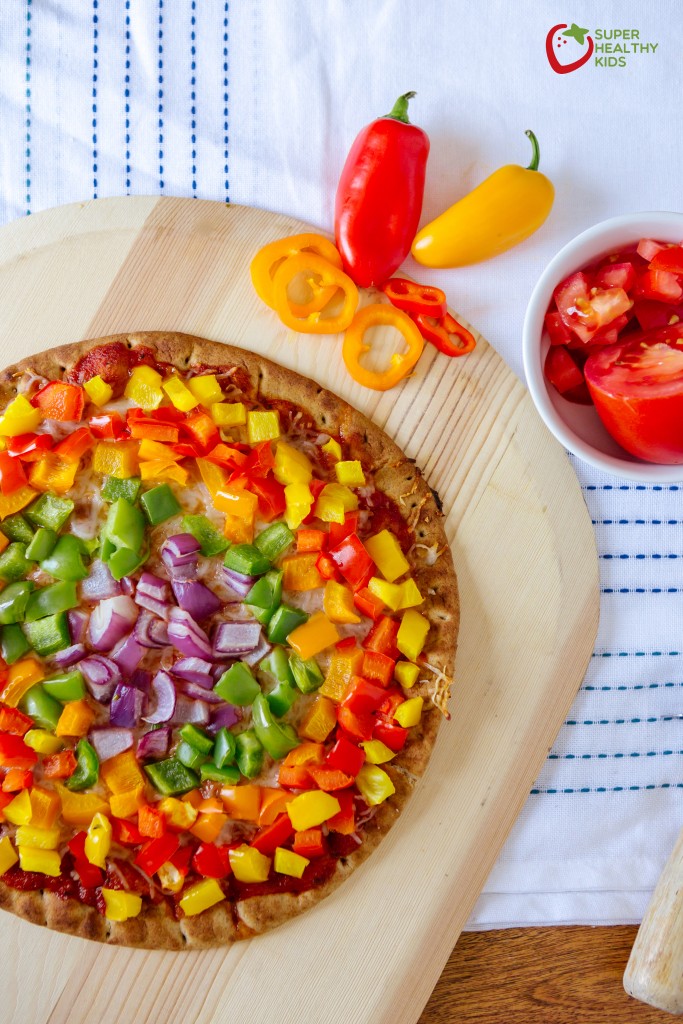 We cooked our pizza crust first.  Spread pizza sauce, mozzarella, and Parmesan cheese on top of the crust. Then, after cooking our peppers for only about 3-4 minutes, we topped the crust with the peppers.  Then, we returned our pizza to the oven and cooked just long enough for the mozzarella underneath to melt.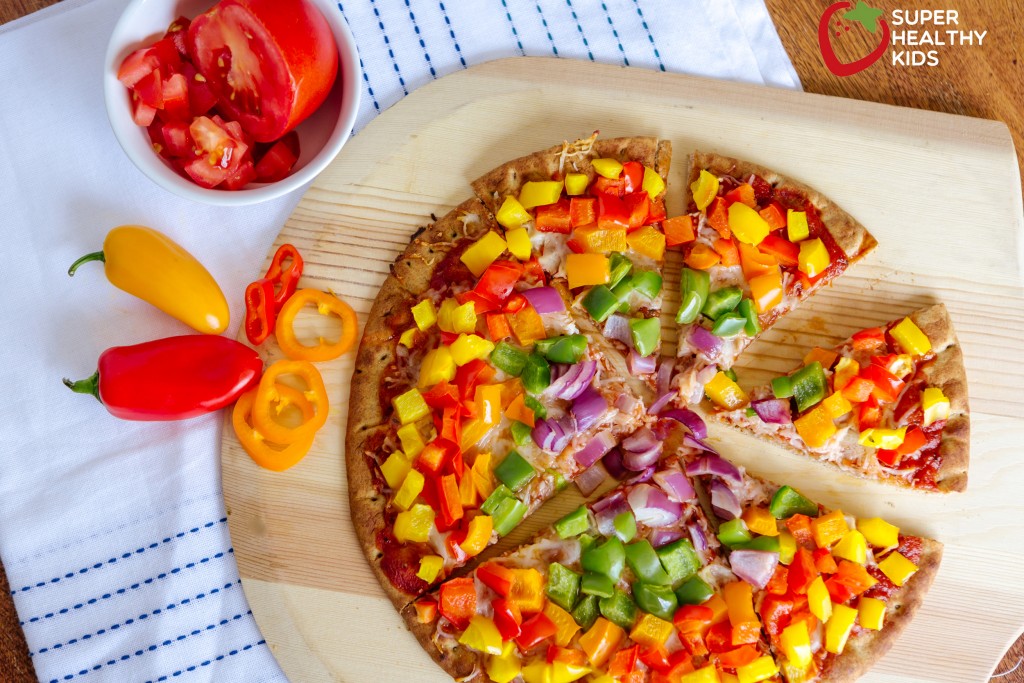 That's all! The kids love having this pizza!