These power packed little pizza bites are loaded with balanced protein, antioxidant rich veggies, and with a big pizza flavor, the kids will never know!

A number of years ago, I decided that once a week our family would eat meat free to help save our pastured/grassfed meat budget a little. It has become a pretty simple addition to our meal rotation, and, most of the time we barely notice. I like to use quinoa a lot on those meat free days since it is a nice complete protein. It is so versatile as well, taking on whatever the flavors are that you are working with.
I rotate this parmesan veggie baked quinoa in our meal plan about once a month, and I have even figured out how to add quinoa into some granola for breakfast or a lunch yogurt topper! I also use quinoa to make "patties" to serve on lettuce buns quite often. I was making my patties one day, noticing how nice the batter formed and had the thought they might make a nice bite sized dipper or nugget, and these pizza bites were born!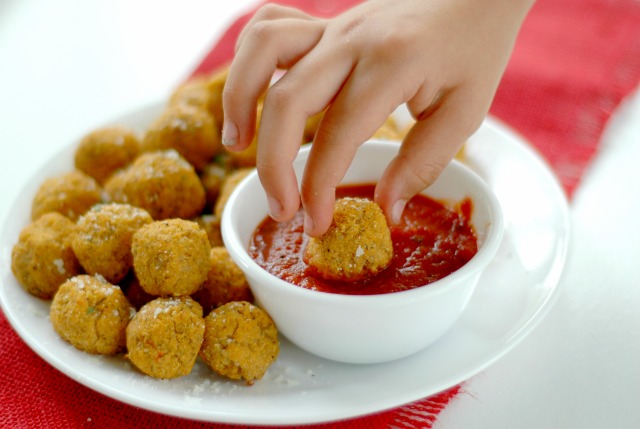 And honestly, they were accepted even better by my toddler than anything I have served her patty sized because they are the perfect size for little hands! That yummy pizza flavor is a big hit with my older girls as well, so these have become a popular item in the house. I even made a double batch this week and froze un-cooked bites on a tray, then popped them into a freezer bag to use on a busy school night.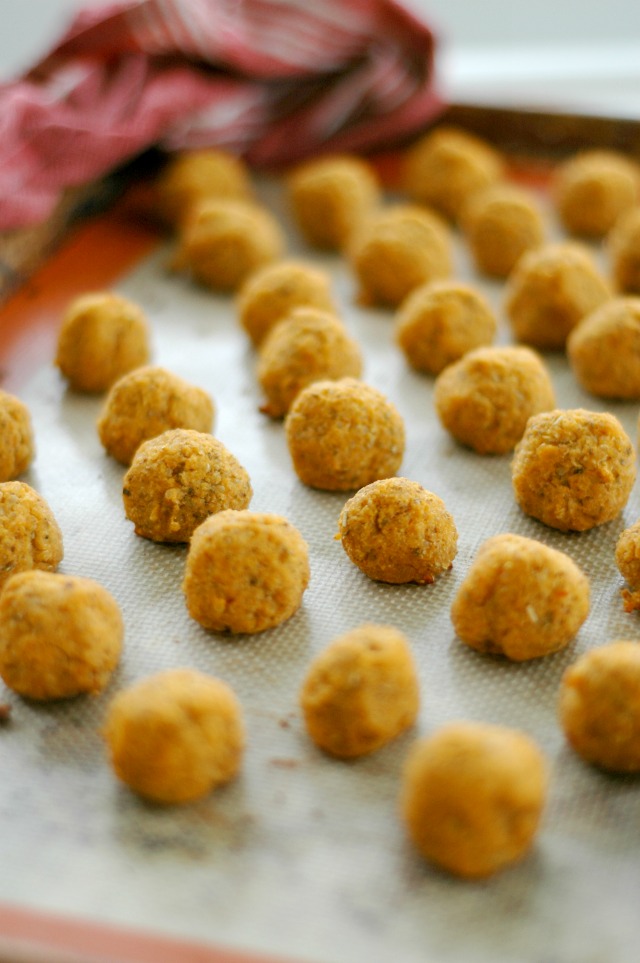 These pizza bites are also loaded with cauliflower! I often forget about that lonely cauliflower sitting at the market, but it has some amazing antioxidant properities and is loaded with vitamin C and cancer fighting power! It's neutral flavor and color make it hide really good in these pizza bites and will give the kids an extra veggie boost for the day.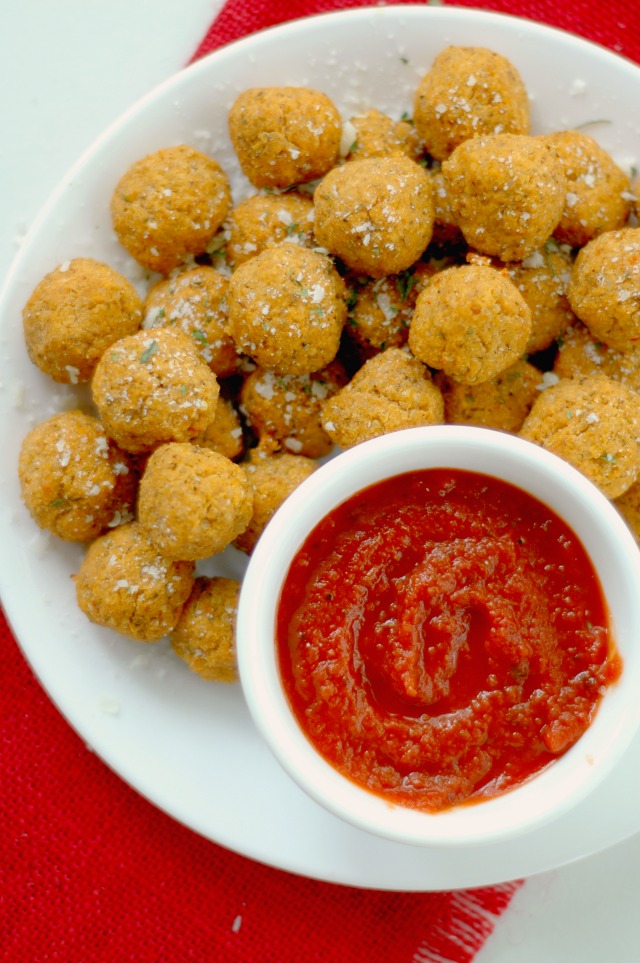 Renee blogs at Raising Generation Nourished, and with 3 girls ages 6 and under, she is passionate about raising the next generation of kids with a better understanding where their food comes from and how food affects their bodies.