Natalie and I had the opportunity to take a behind the scenes tour with Cascadian Farm and visit their original organic farm started in 1972.  The farm is nestled in between the mountains in the Skagit Valley, which is north of Seattle, Washington. The scenery was absolutely breathtaking!
Cascadian Farm quickly outgrew their original 20-arce farm, and most of the produce you see in stores today is sourced from their partner farms.  Most of the berries and produce grown on this farm are sold locally at their road side stand.  It is a super quaint place and fun for families to stop and eat yummy organic produce and other high quality foods.  In the summer they make their own ice cream right here at the farm using their own organic produce.  We were able to sample it and our favorite was their Pumpkin Pie flavor – absolutely amazing!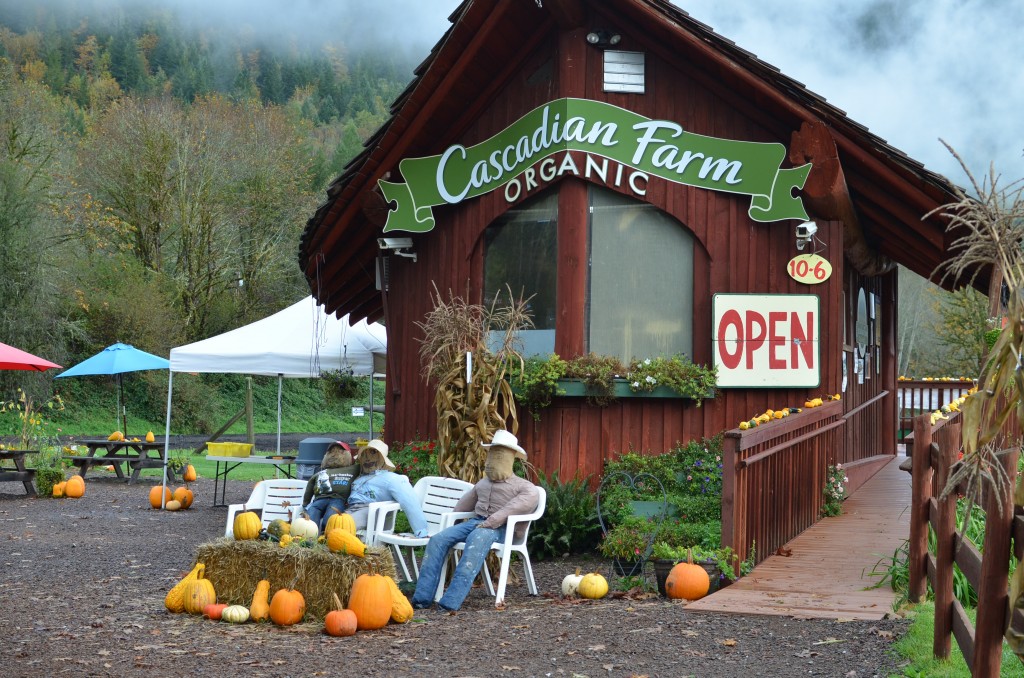 We learned about the Bee-Friendlier Campaign!
Bee's are a vital piece of organic farming!  However, the bee population is dwindling.  There is a simple way we can be part of the solution.  Planting  wildflowers!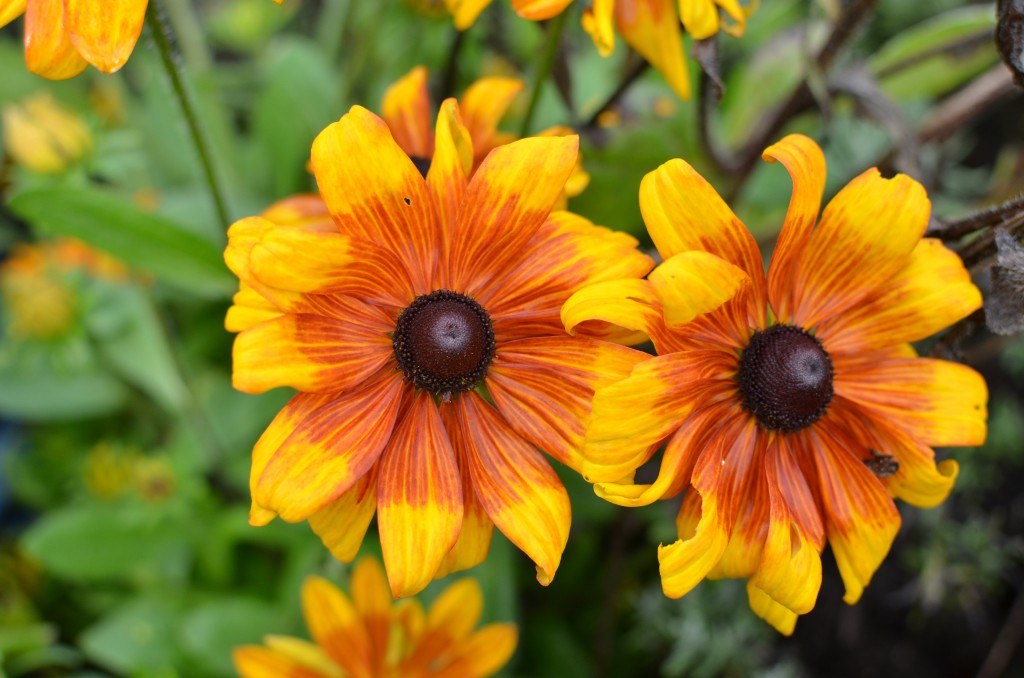 While we toured the farm, we learned a lot about organic farming practices.  Organic refers to the way agricultural products and foods are grown and processed.  A few things of interest about organic farming:
They use only natural biological systems for pest and weed control and avoid the use of synthetic pesticides, herbicides and soil fumigants.
They use composting as a method of natural fertilizer, as well as crop rotation to improve the soil.  They do not use synthetic fertilizers.
Organic produce is always non-GMO.
Organic Farming helps keep air, water, and soil clean by not using synthetic pesticides or chemical fertilizers and is a better method for the environment.
Benefits of Eating Organic:
You limit your exposure to synthetic insecticides, fungicides and herbicides, because organic farming avoids using these chemicals.
You avoid consuming many preservatives, artificial sweeteners, colorings and flavorings,  because organic regulations ban or severely restrict the use of these during processing.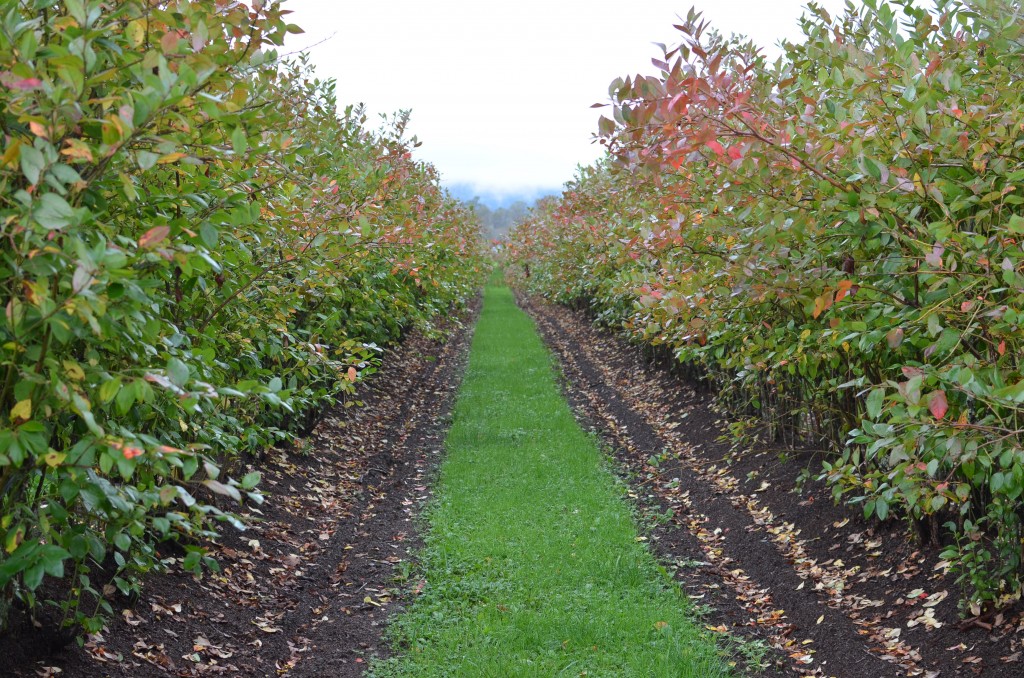 This is soil from the farm's composting pile.  They use a plant based natural composting method which is incredibly interesting!  When you touch the soil it is warm – even though the air temperature was quite cool.  The pile is literally steaming because of microbial breakdown of organic material.  Compost is beneficial mostly for adding organic matter to the soil. Although it supplies some nutrients, its most important roles are enhancing soil life and helping make nutrients available to plants.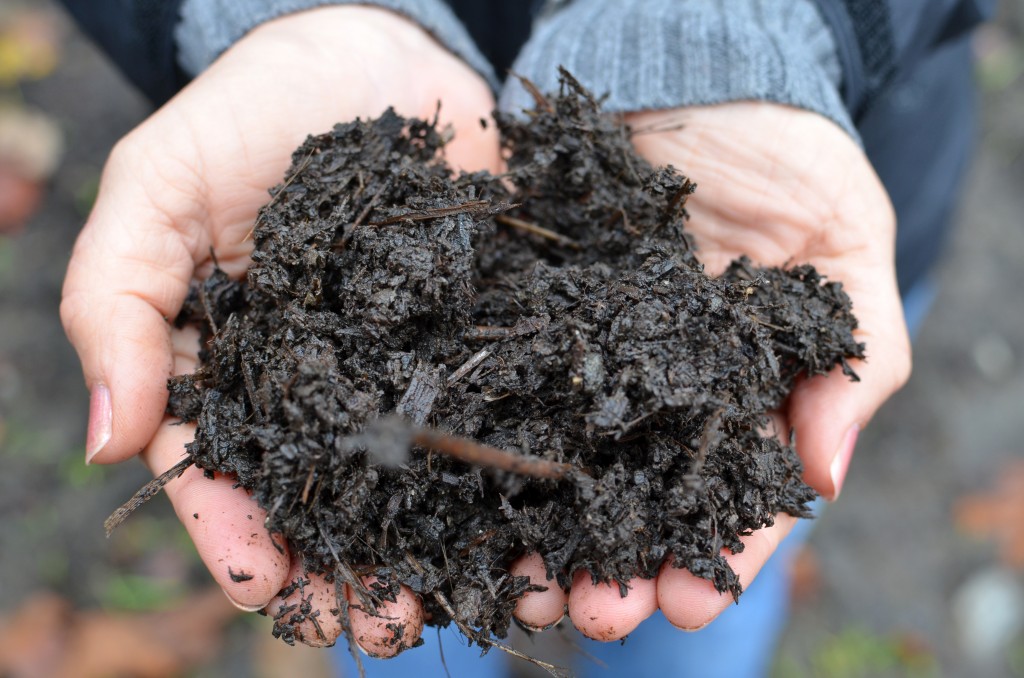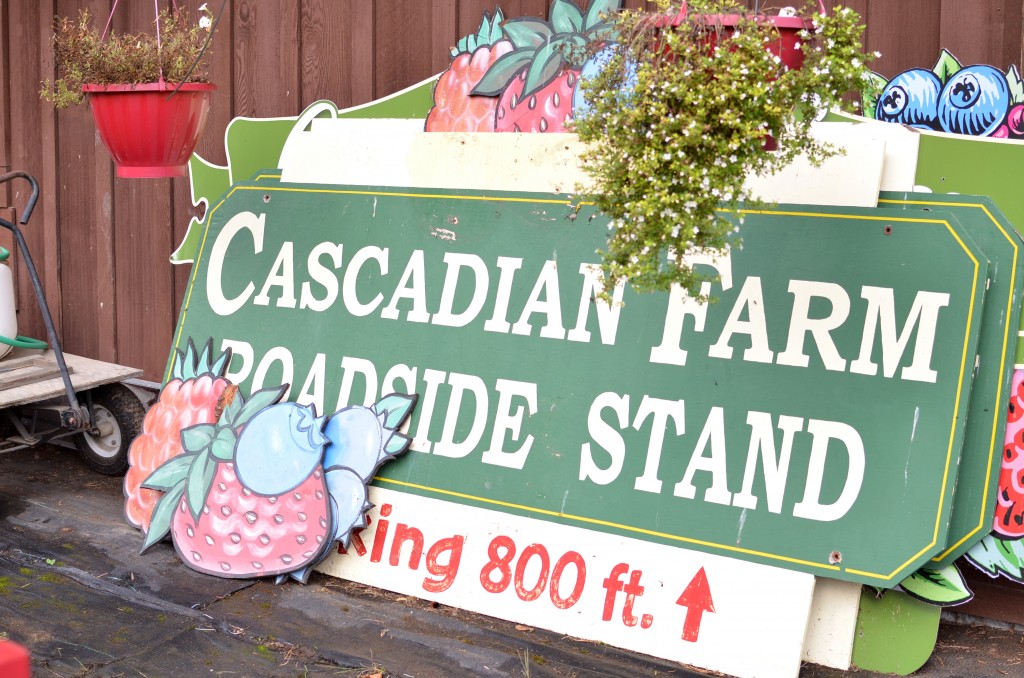 This is a picture we took from the farm that was actually the inspiration behind the logo!!  See my photo: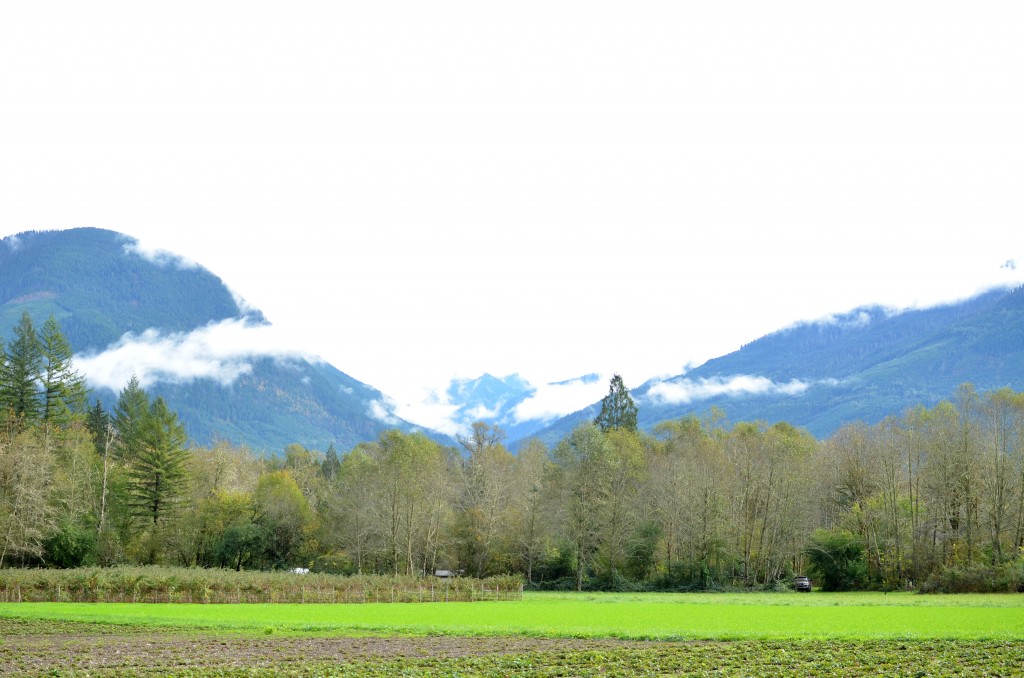 and the logo:
This is Natalie and I walking under a trellis growing little tiny kiwi's!  They were super sweet and delicious.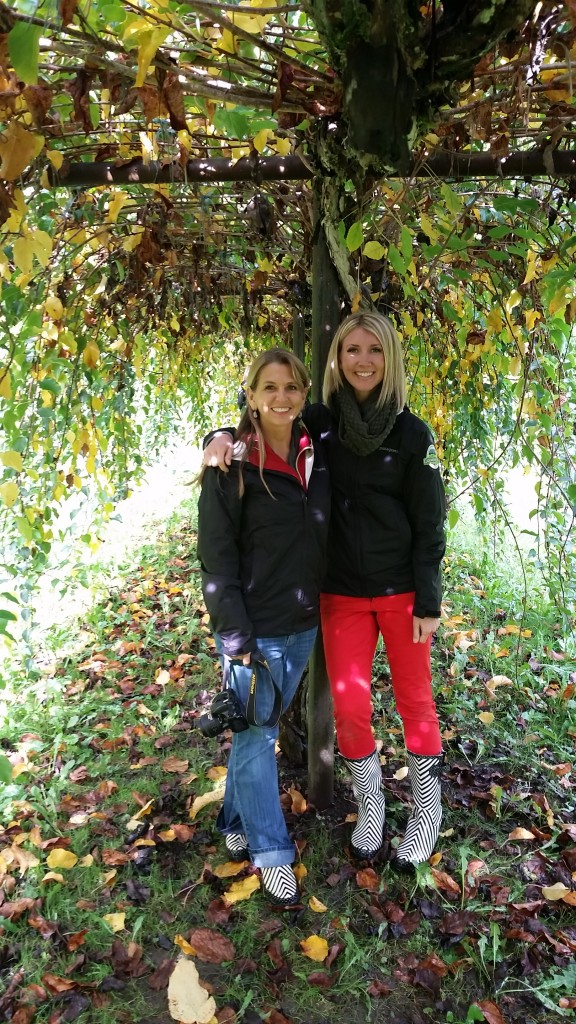 One of the reasons we love to go on trips with brands is to not only meet the people that are so passionate about the companies they work for, but also to meet other bloggers.   We were able to connect with each and every one of them, and love what they are writing about and sharing on their own blogs.   The people representing Cascadian Farms not only love their jobs and company, but they are very passionate about sustainability and organic farming.  Their knowledge and expertise kept us captivated, while their passion for farming was contagious!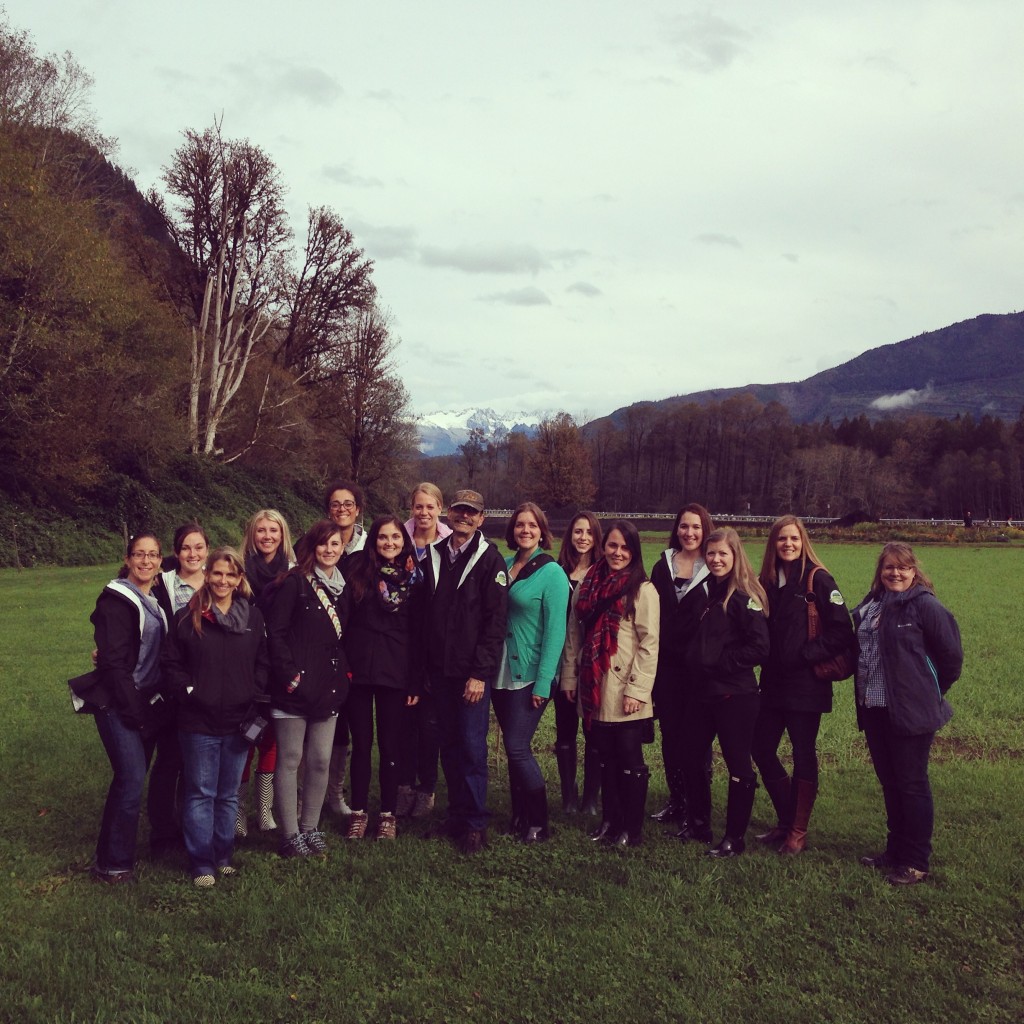 The bloggers and Cascadian farm workers that we met from left to right:  Kristen, Ashley, Amy and Natalie from Super Healthy Kids, Amy from Mom Spark, Miryam from Eat Good 4 Life,  Brittany from Eating Bird Food, Elle, Jim, Kelly from Nosh and Nourish, Shaina from Food for My Family, Sherrie from With Food and Love, Deborah from Taste and Tell, Lauren from Lauren's Latest, Lauren from Lauren Kelly Nutrition and Katrina.
Cascadian farm frozen blueberry smoothie
And to top it off, as soon as I got home, I ran out for some Cascadian Farm Organic Frozen Blueberries for this smoothie!  Recipe below.