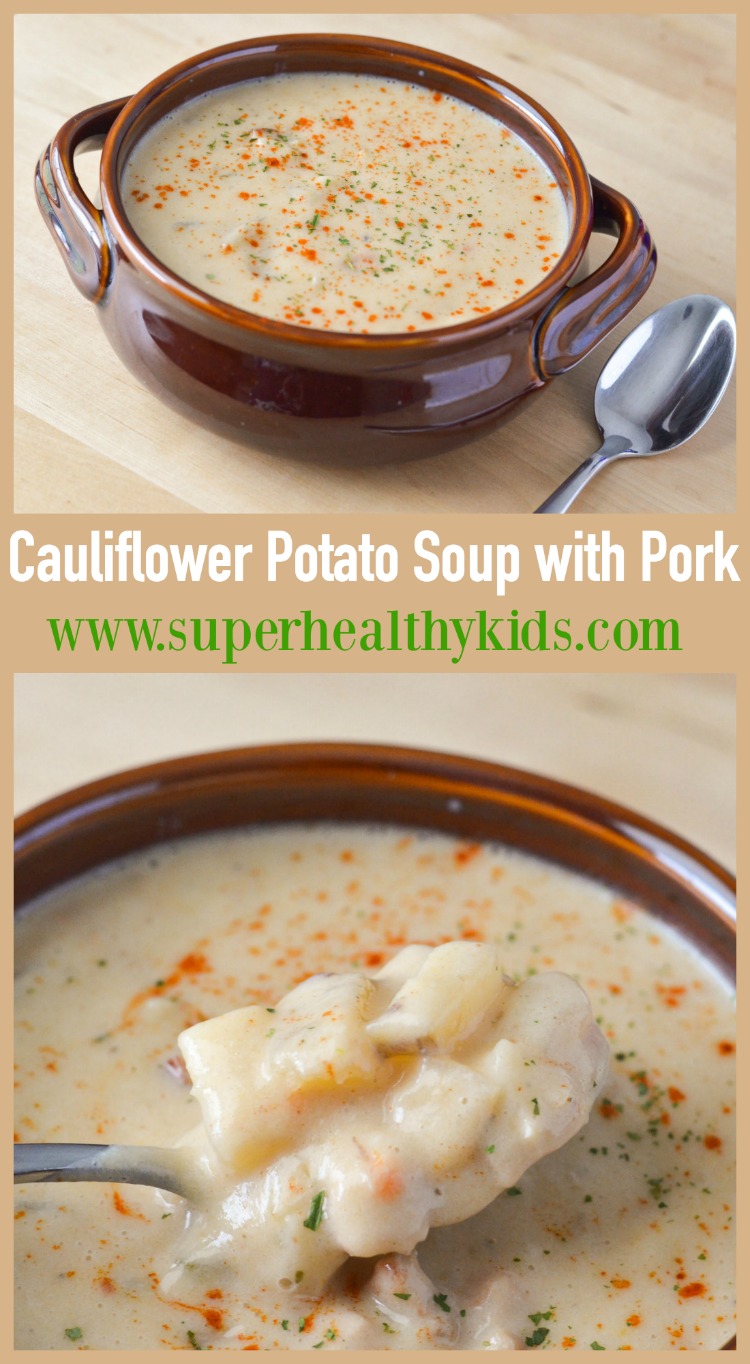 Our little one loves soup! Typically I take hours to make a soup so all the flavors really come out. Then there's other times when I make a quick soup in just 30 minutes and it tastes like it's been cooking for hours! This Cauliflower Potato Soup with Pork is one of those 30 minutes soups! How do we cook it so quickly? Well, this is a soup that is best made with leftovers. Whenever we eat pork chops I reserve one or two for soup. When I cook a whole chicken, I use the bones to make a stock. I prep veggies for 2-3 days and then chop those up for soup. By making this soup we can use up everything we have in the house that hasn't been eaten, or you could just use all fresh.
Don't like cauliflower? No worries! You won't even know it's in here. All the other flavors completely take over. It really thickens up the soup and it's so good for you. Plus it's much easier to hide cauliflower than it is broccoli or spinach, if you have to hide that is. 🙂
Find out all about cauliflower over at Know Your Produce!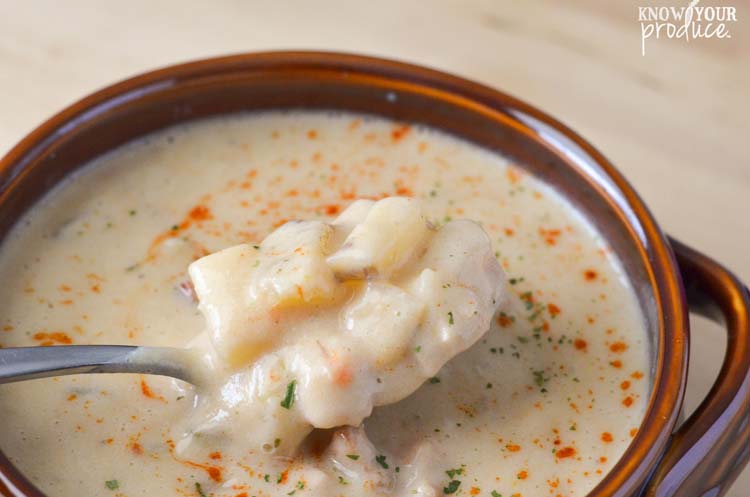 Since we use the leftover pork chops we nix any ham or pork in this soup and use smoked paprika to give it a bit more of that smokey flavor. We make our soup nice and creamy by blending cauliflower and potatoes with a little bit of whole milk. You can add whatever veggies you want or have on hand. Today we had sliced up carrots, celery and onions. We do a lot of meal prep and by doing that you ensure you use up that beautiful produce you purchased, instead of tossing it when it goes bad. Easy to grab and go always wins!