With my two girls being close in age, we have a lot of girls and friends over to our house.  One of their favorite activities is to have a tea party – and sometimes boys included!  They love when I make fancy food for them to have at their tea parties, but lets be honest – who has time to do that all of the time??  This Banana Tea Party Bread is a yummy, healthy low-sugar recipe that is perfect for tea parties, or just to have as a snack.  We even love this banana bread for breakfast the next day.  
This banana bread is simple to make and much like any other quick bread.  Combine dry ingredients in one bowl, combine wet in another, and then mix them together.
 We love banana bread because it is delicious, but we also love all of the health benefits of the bananas that are in it.
Healthy benefits of bananas:
Good source of potassium!  They can literally lower blood pressure (high blood pressure is becoming more common in CHILDREN today!
Do your kids get heart burn?  Bananas are a natural antacid!
High in B vitamins (improves nerve function)
Good source of fiber.  So many kids have bowel trouble, fiber is a great way to relieve that.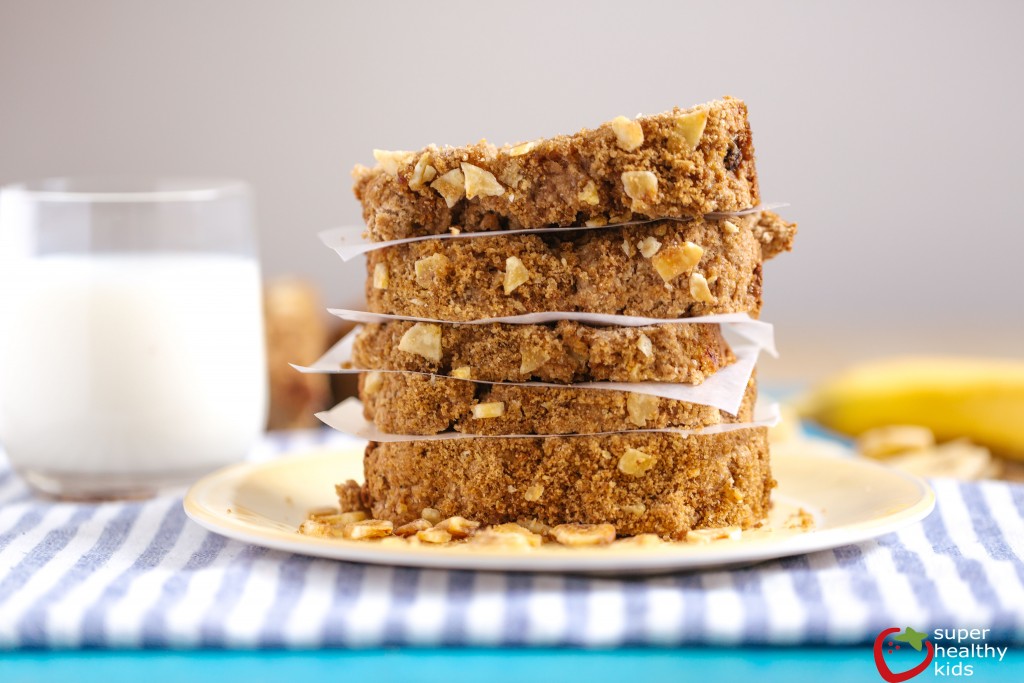 Your kids will love having this special treat at their tea party.  You can even make an after school snack special by using different cups and plates than you normally do, and serving this yummy banana bread!