These Banana Oat Breakfast cookies are the best way to start your day! You know your kids will want to try these if you call it a breakfast cookie and tell them it tastes like banana bread. The best part of this recipe is that it is a healthy breakfast and will fill their bellies.  They are perfect for those mornings you are running late, but want to make sure your kids are full as they dart out the door for school. They're sweet, satisfying and so healthy you will want to scarf down one (or three) yourself.
Alright, now let's get to the Banana Oat Breakfast Cookies. For this recipe you will need: Ripe bananas, vanilla extract, cinnamon, unsweetened applesauce, dry oats, raisins, and walnuts.
The key to making these Banana Oat Breakfast cookies is making sure you have ripe bananas on hand. It brings moisture and sweetness to them where your children will think you added sugar. (Shh… don't tell them you didn't.)
First preheat your oven to 350 degrees. Next, mash two ripe bananas until creamy in large bowl. I love using my potato masher. It is a must have for your kitchen. . You can also just use two large forks.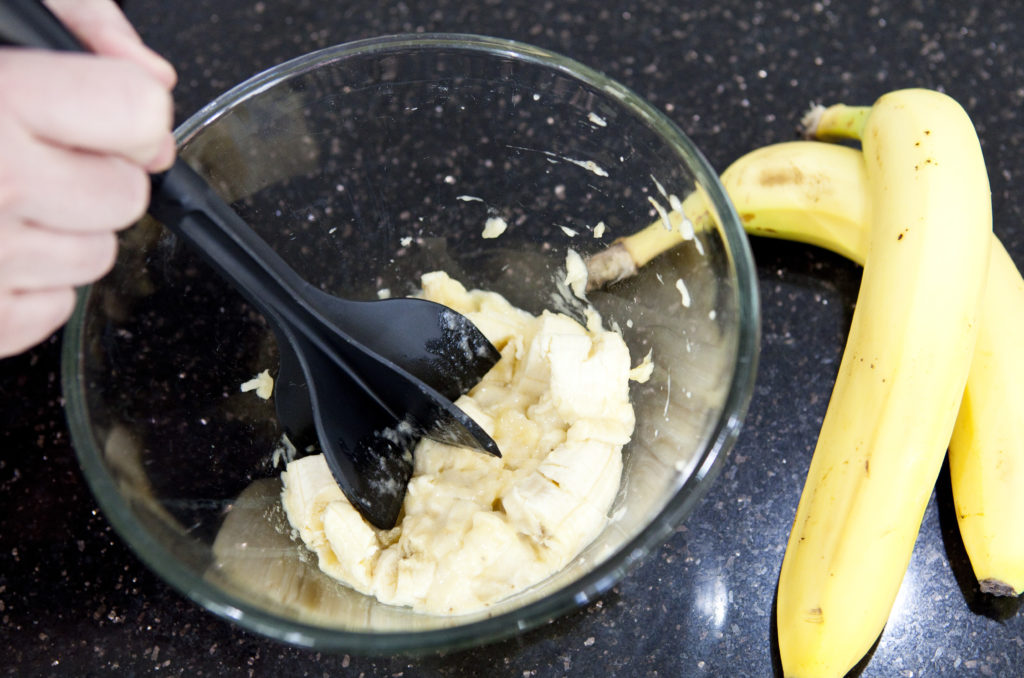 After mashing the bananas add vanilla extract, cinnamon, and apple sauce. I mixed these ingredients with my small electric blender.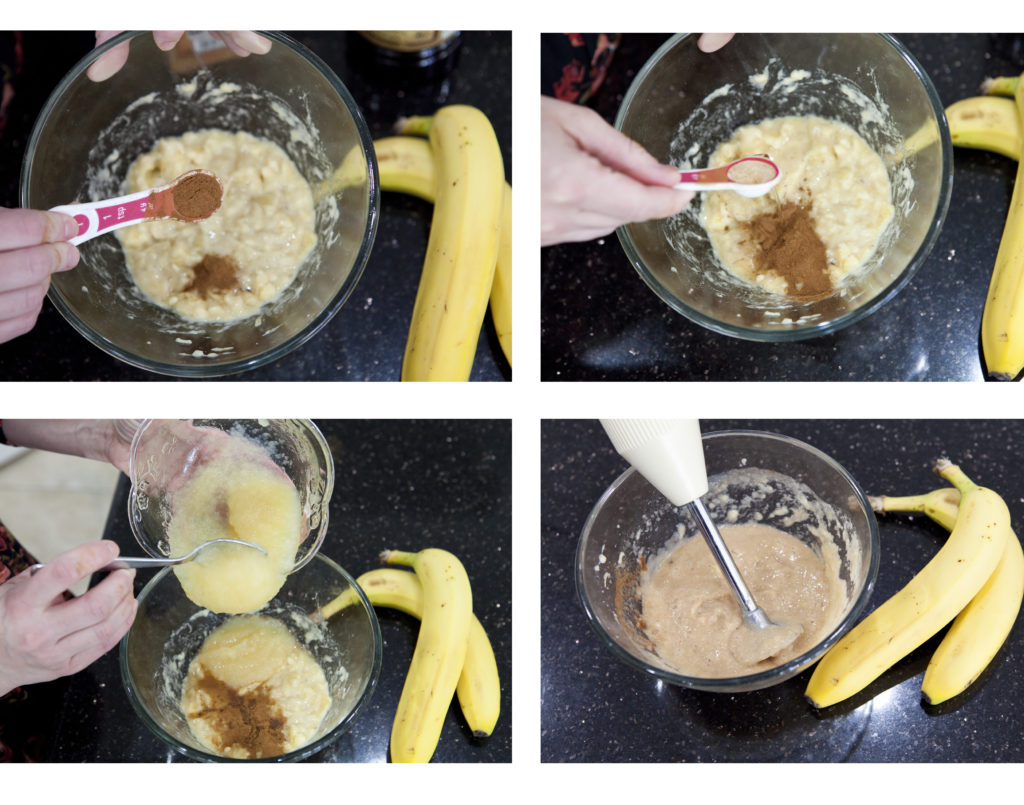 After all the wet ingredients are mixed well add the dry oats, raisins and walnuts. With a wooden spoon mix until well blended. The mixture will appear a little wet at first but as you let it sit for 10 minutes it will become more like cookie dough texture.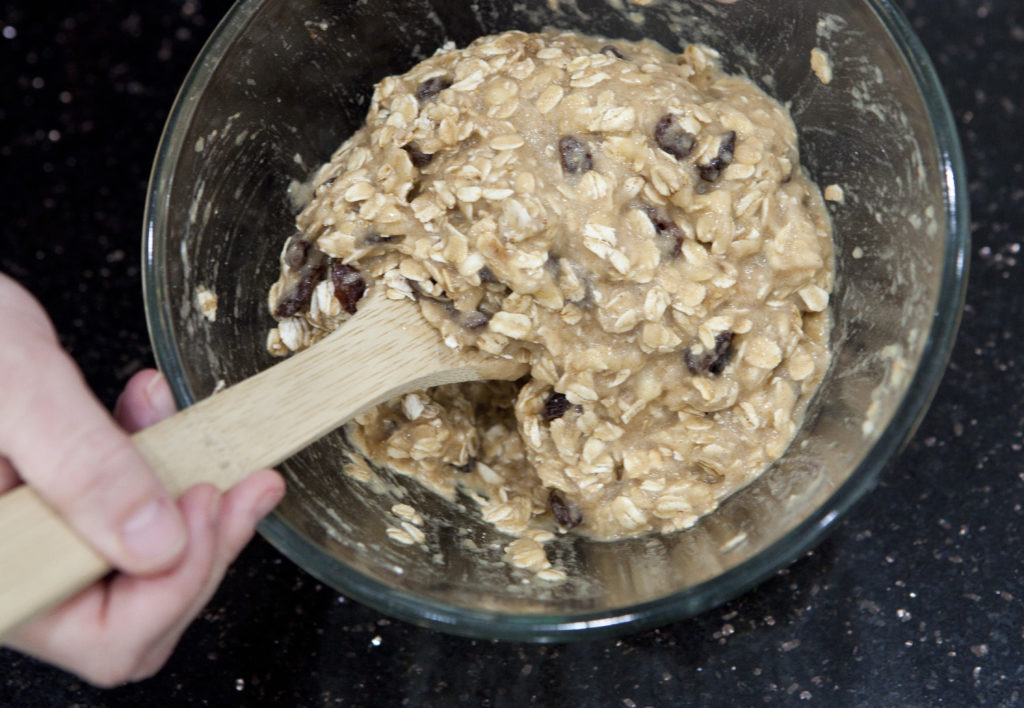 After ten minutes drop the cookie dough by the spoonful onto a parchment paper lined cookie sheet. I love using my 1 inch ice-cream scoop for this step. It makes the servings consistent. It  will also help your children not fight over who gets the largest cookie.  How nice would that be!  Flatten cookies into rounds when finished with a spoon because they don't spread out like normal cookie dough as they bake. I was able to make 12 large cookies.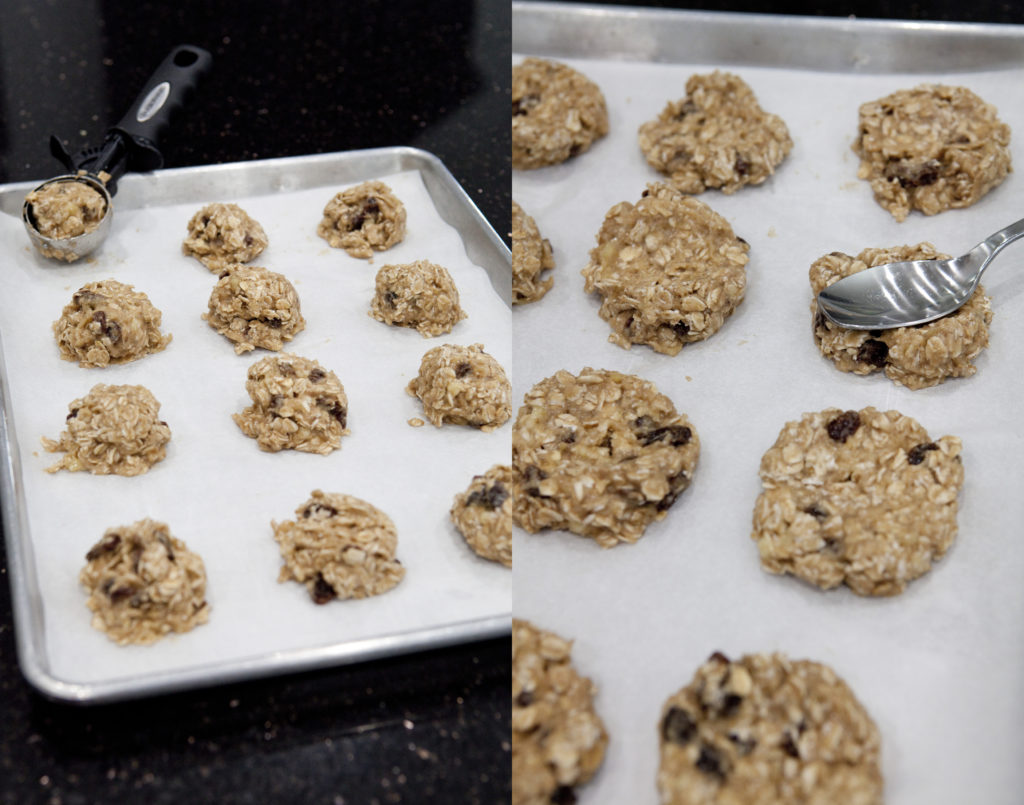 Bake cookies for approximately 30-35 minutes or until golden brown. Remove from oven and let them rest on the cookie sheet for 5 minutes. After 5 minutes move them to a cooling rack. The hardest part of this recipe is waiting for them to cool.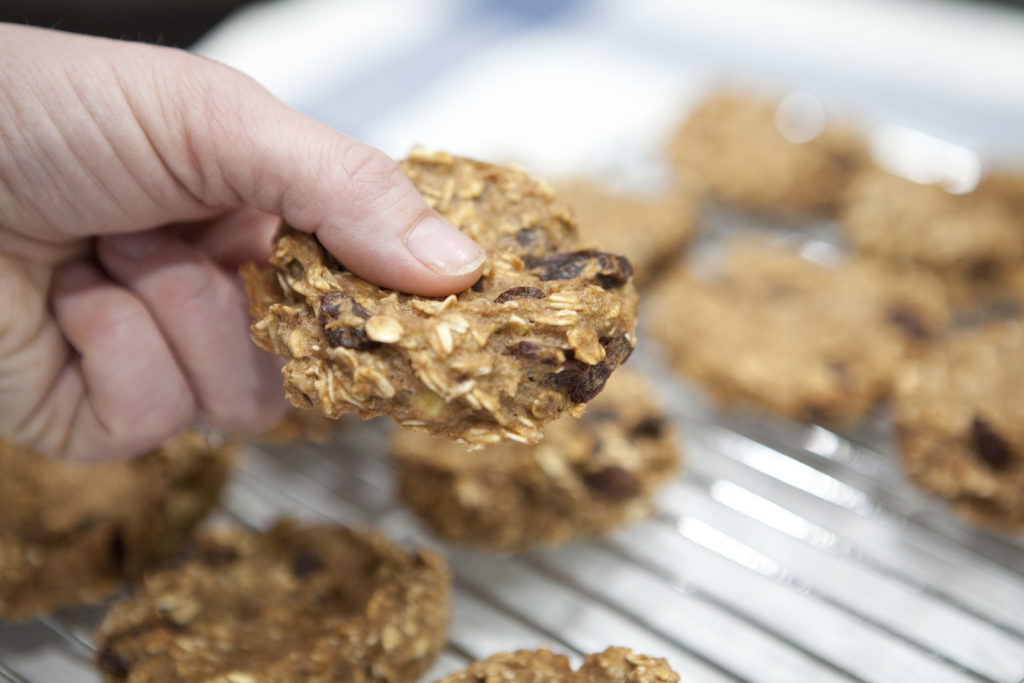 Your family will not give you any problems about having a healthy breakfast every morning if it always tastes like a cookies and smelled like banana bread. Who will enjoy the Banana Oat Breakfast Cookies more? You or your children?
You can replace raisins with dried cranberries if you prefer. Also, if you don't like bananas try 2/3 cup of pureed fresh or frozen mango's in place of the mashed bananas. You may have to add a little sweetener if substituting mangos.
Enjoy!