Baked omelets are an easy way to make breakfast for your whole family!  When making traditional omelets, your time is spent hovering over a hot stove while you cook each Omelet separately, right? But if you bake them, you pour your eggs into a pan.  Top with your desired toppings, and bake! Then you roll it up and slice for the kids to enjoy.
We start with our eggs, and our desired veggies!  Anytime we can add veggies to breakfast we will!  Veggies at breakfast is a great way to start the day with healthy eating.
For this one we used red and green bell peppers, and some mushrooms!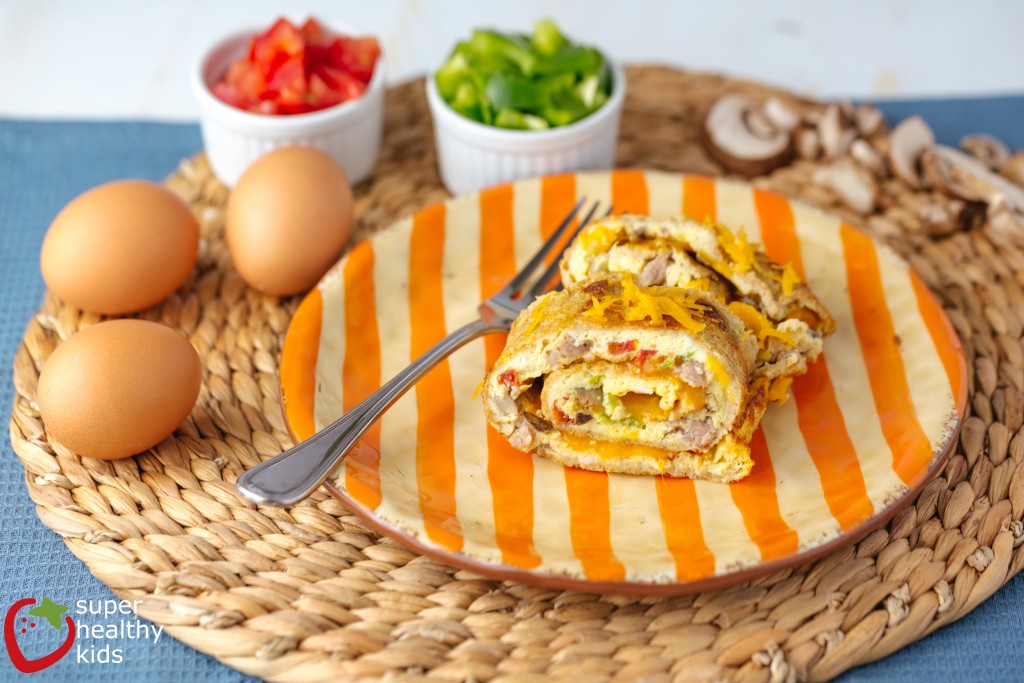 Then of course, no omelet is complete without a healthy dose of cheese!
Once out of the oven, you roll up the eggs so the filling becomes the inside.
Eggs are an essential part of a healthy diet for your family.  They have:
Vitamin D
Choline
All 9 essential amino acids!
And they are tasty!
So, give it a try! Full recipe below: