This Apple Carrot Cake topped with a Cinnamon Greek Yogurt is perfect for an afternoon treat or any time of the day!
Hey! It's Holly again, and It's thrilling to be back another month to share one of my favorite recipes with you. It's healthy, it's delicious, and it's perfect for all the kiddos in your life.
Let's talk cake. We all love it, right? So many different flavor combos (this chocolate + coconut one being my favorite). All the fluffy frostings that you just can't help but dip your finger into. And kids just can't seem to get enough. The thing is, I went to a birthday party last weekend, and while I can't be judge-y, I was a little appalled at the cake that was brought out when it came time to blow out the candles. I can understand the need for a store-bought cake.  A cake that is dyed to be about 5  different totally unnatural colors is just a little much right? Yeah, totally not my style.
In my opinion, the foods we put in our bodies should be natural colors. Because of that, almost all the baked goods on my site are a very bland natural brown color, but that's okay! At least I feel safe knowing my insides aren't a tie-dye of blue and purple swirls!
I always go back to thinking about my own baby (who is totally not a baby anymore). Almost 8 years ago, he was diving into his first cake, and I couldn't imagine it being anything sugar-laden or dye-filled. Looking back, it makes me wonder – what makes us make that switch? We gradually allow all the added preservatives and unknown ingredients into our lives and our kids' lives. We would have never allowed it for our 1-year-olds!!
So I was inspired to create a completely natural cake for you that is full of only good-for-you ingredients and very minimal sweetener. The apple in this cake adds lots of sweetness already, so there's no need! I like to use my favorite peeler and spatula to make this delicious treat.
And I wasn't actually planning on topping the cake with a frosting, but dang… when you can whip up a yogurt frosting in about 30 seconds like this one, why not, right?
Besides, what fun is it to watch a smash-cake destruction on a baby's first birthday without the frosting?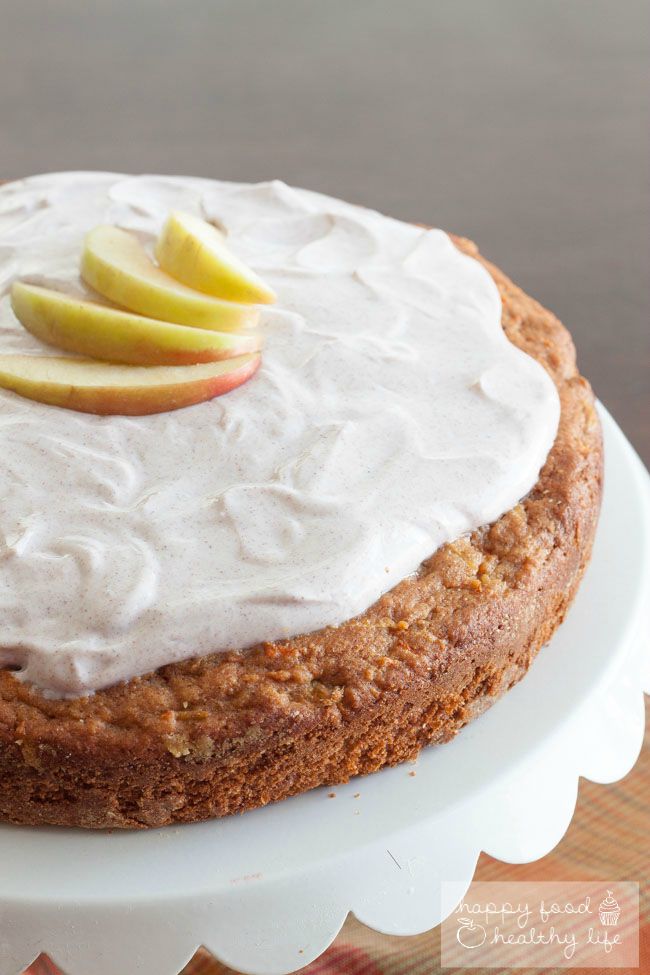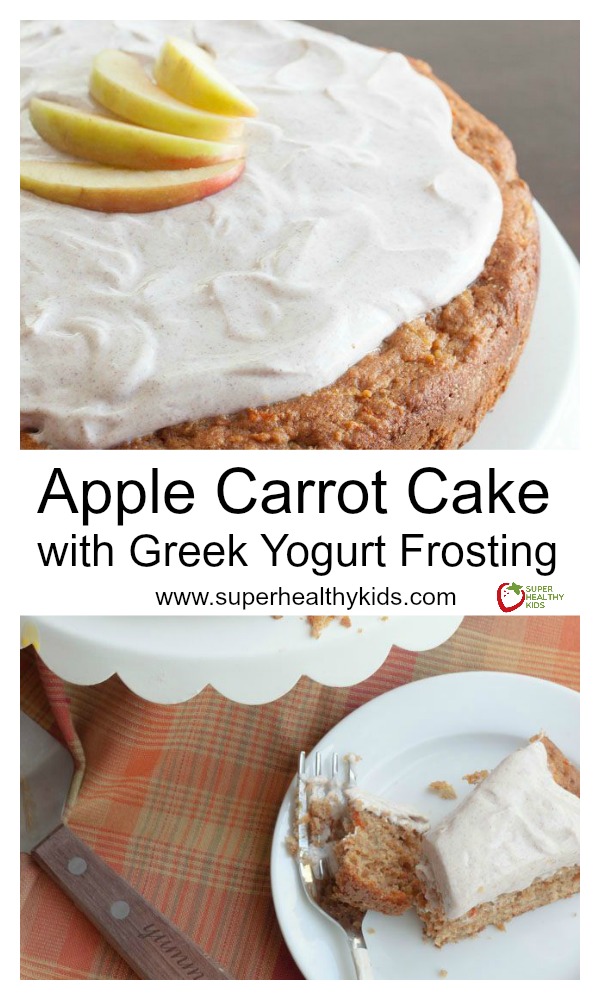 Holly shares healthy recipes, motivation, and fitness tips over at Happy Food Healthy Life.