Looking for an alternative to the regular potato fries? Try our Zucchini Fries!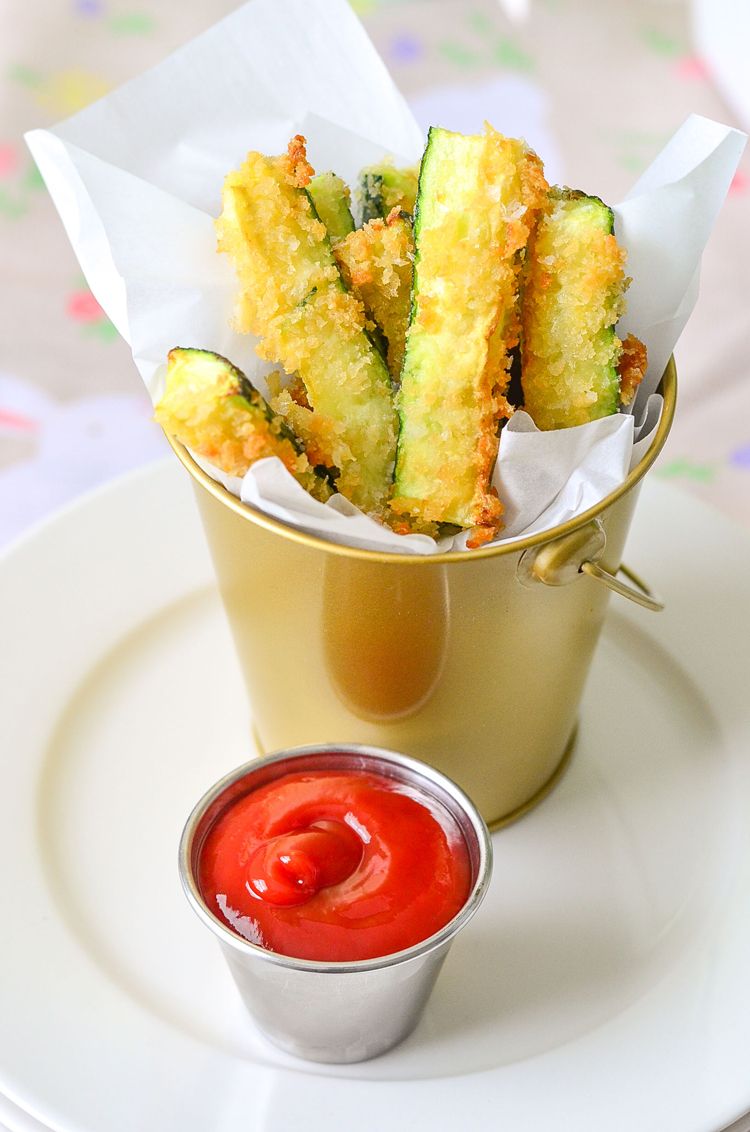 Want to try more recipes with zucchini and learn all about zucchini? Head on over to Know Your Produce for more info on your favorite fruits and veggies!
Who doesn't love crispy crunchy french fries? To get those fries crisp, they're usually deep fried in tons of oil for quit a bit to get them to cook throughout. Our zucchini fries are baked and then quickly pan fried in some coconut oil to really crisp up. You could even do in just the oven if you'd like, but they won't be as crispy.
We make eggplant parmesan recipe and zucchini bites and you could even try these too! They're great dipped in marinara instead of ketchup. Our daughter grew up having a limited diet due to her food allergy and since she's out grown she's been eating all sorts of things. We were so excited when we could finally make her homemade baby food. Sautéed Zucchini Puree was one of her favorite meals and now she's in the kitchen every single Monday sharing a new recipe on her series Mini Chef Mondays – so much fun. She's becoming quite the little chef!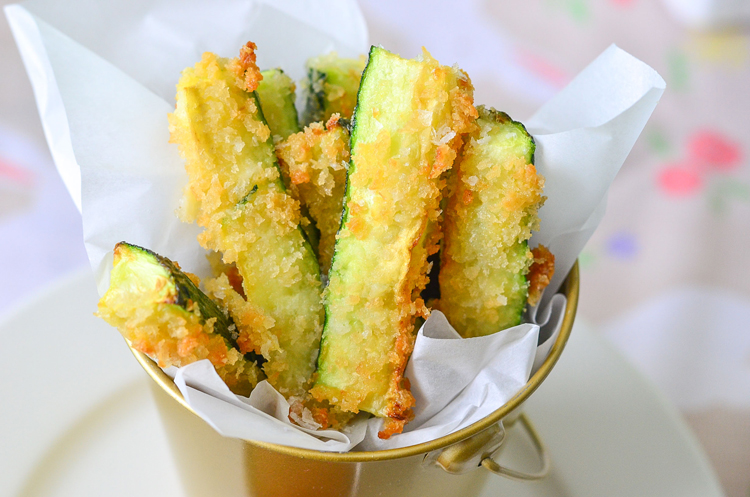 Our toddler loves fries, especially veggie fries! They're so good and we don't mind her consuming a ton of veggies even if they're quickly fried in coconut oil. We choose coconut oil for frying and even cooking eggs, chicken, basically anything you'd use oil for cooking you can pretty much use coconut oil too! We buy coconut oil in bulk and use it for everything from food to beauty.
We love trying new recipes with new ingredients and look forward to the markets opening up by us soon! We'll be sure to share some fun new recipes and may even some made with my mini chef also!
We hope you enjoy this recipe as much as we do!